Optical distribution and signal management
We specialise in designing and customising solutions to solve customer's needs. This includes ODF's and patch panels.
Our desire to learn has led us to design systems that facilitate and make installation faster. Solutions include hinging and sliding drawer ODF's as well as modular ODF's supporting multiple fibre configurations.
KEY
BENEFITS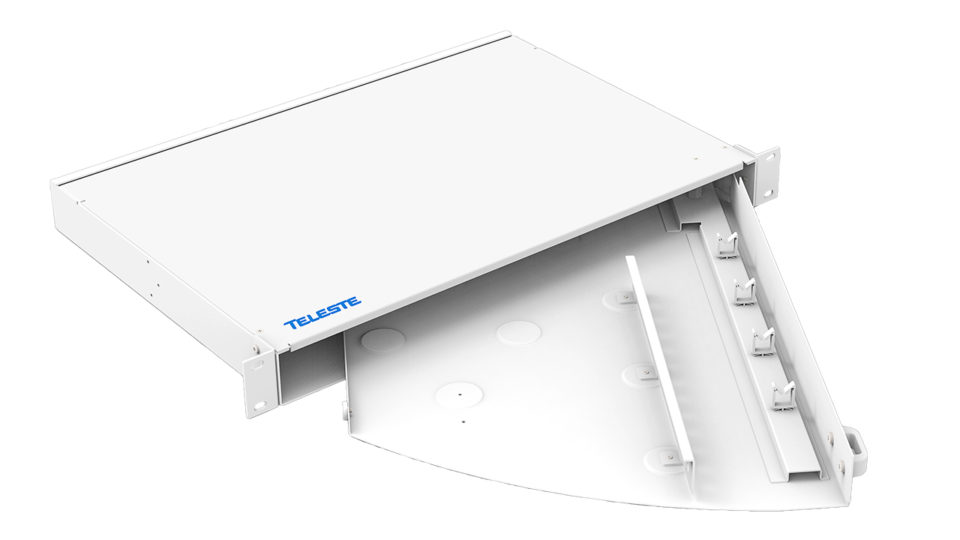 Easy access
Teleste supplies Optical Distribution Frames having Pivoting Drawers. The drawer pivots through 90 degrees providing optimal access to the splices for repair and maintenance – this even when the shelf is fully patched.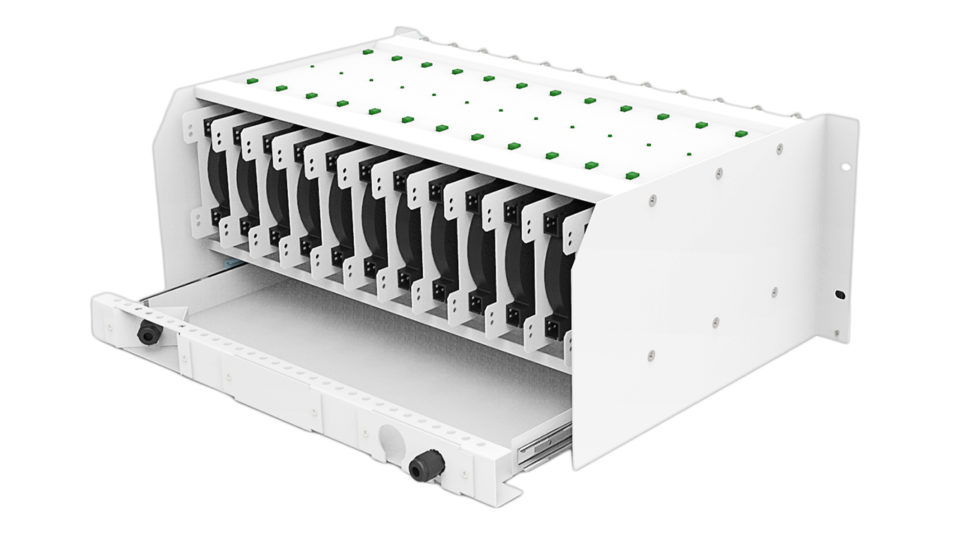 High quality
We have taken our heritage in scientific engineering and challenged ourselves in designing a unique 4U system specifically targeted for headends and data centres. Environments where material and component quality are paramount. Our solution offers various splice/adaptor modules and convenient space for organising over-length cabling.