Corporate responsibility is in the heart of Teleste's operations and we are committed to protecting the environment and fighting the climate change. We believe that our solutions play a key role in building a green future.
Our technologies enable ultra-fast and reliable broadband networks leading to improved connectivity that allows, for example, less business travel and more remote work. Our information and video security solutions secure safety in public places and enable smart, safe, and smooth mobility especially in urban environments and encourage the use of public transport.
The eligibility of Teleste's operations to the EU taxonomy was made during 2021. The EU Taxonomy regulation has been made to increase understanding on whether an economic activity is environmentally sustainable in the context of the European Green Deal. We are pleased to note that today, 34% of our turnover is eligible to the taxonomy and 50% of our capital expenditures and 52% of operating expenses are related to activities that are considered environmentally sustainable.
Our environment work is guided by Teleste environment policy.

78%
of the energy used on Teleste premises was from renewable sources in 2021
92%
of the aluminium delivered in 2021 in our products was recycled
36%
decrease in CO2 emission generated from air cargo compared to level of 2018 was seen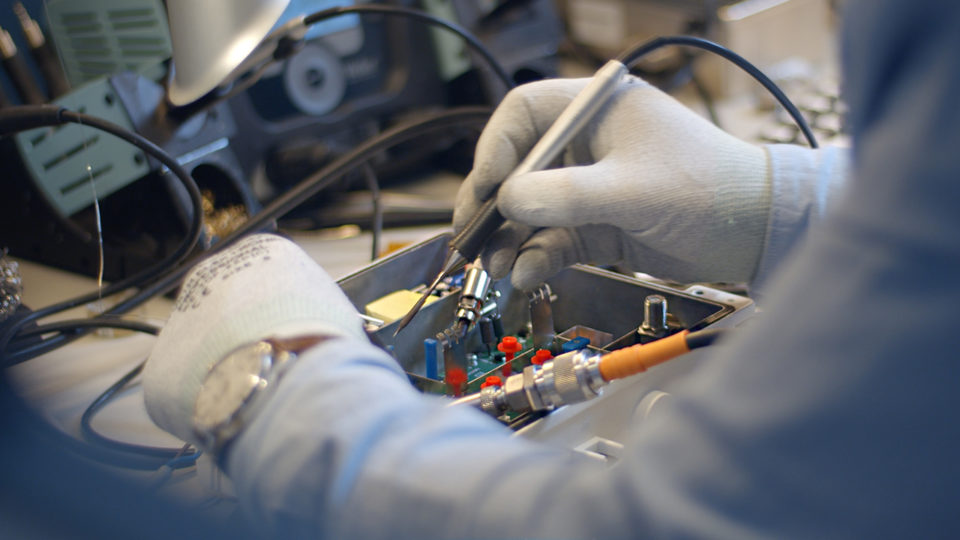 Sustainable product design
In product design, we aim to cut the energy consumption of products or increase energy efficiency. We also aim to extend the life cycle of products by improving product reliability, durability and serviceability. Modular solutions support backwards compatibility in product updates and therefore prevent unnecessary scrapping from customer systems. Easy dismantling and recyclability are taken into consideration in the early design phase. We continuously innovate features that enable automation, remote monitoring and control in network management, thus minimising physical truck-rolls.
Energy consumption and greenhouse gases
We continuously improve our practices to reduce energy consumption at our premises. We use renewable energy in our factories when possible and we are committed to sorting all waste generated. We also encourage our employees to reduce commuting emissions and we prefer remote maintenance in service business. Additionally, distribution centre locations are selected to minimise transportation distances and emissions, and our carbon footprint is reduced by prioritising rail and sea transport over air cargo, and by consolidating shipments when possible.
Materials and waste
We strive to ensure that materials come from ethically and environmentally sustainable sources. We prefer to use recycled materials and we evaluate the materials used in our products and manufacturing for example to avoid and phase -out the use of substances of very high concern (SVHC). We also avoid using single use plastic in products and packages.