Teleste's products and services are related to socially important and even critical functions, such as high-speed broadband connections, public transport solutions and security. Safeguarding the incident-free operation of these infrastructure services is particularly important during crises. The relevance and responsibility of our work are important to us and this is one of our strengths on the road to future.
Our strategic cornerstones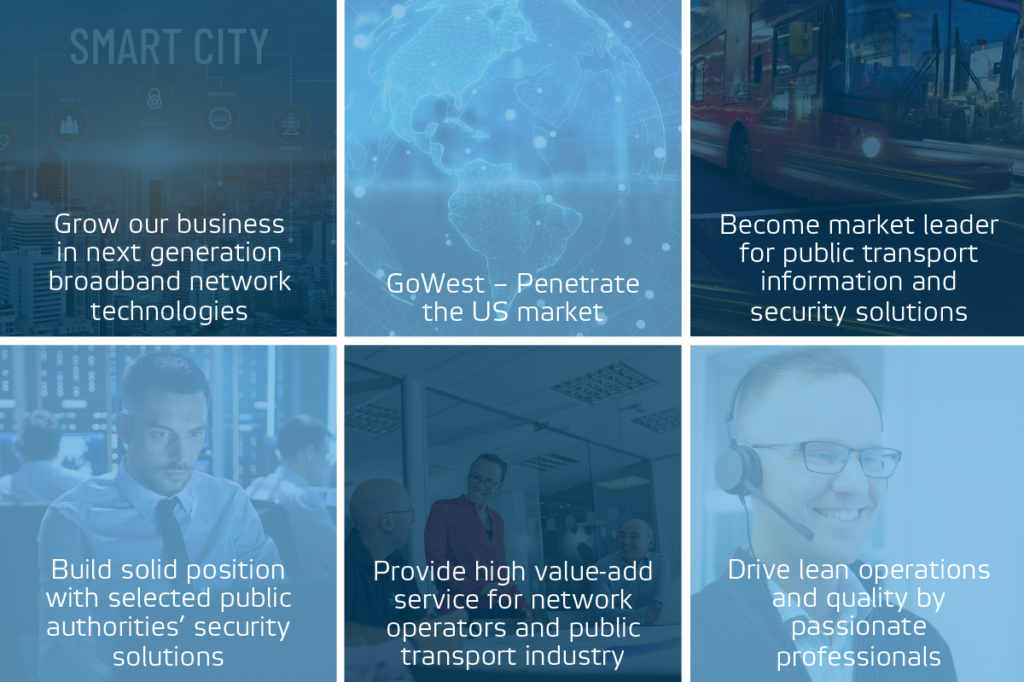 Grow our business in next generation broadband network technologies
GoWest – Penetrate the US market
Become market leader for public transport information and security solutions
Build solid position with selected public authorities' security solutions
Provide high value-add service for network operators and public transport industry
Drive lean operations and quality by passionate professionals
Megatrends and key drivers
Climate change
The immediate need to slow down the climate change drives everyone to find ways to reduce CO2 emissions. At Teleste our solutions drive the use of the public transportation and high quality,intelligent communication networks that play important role in achieving the goal.
Globalization and urbanisation
Urbanisation drives the demand of public transportation and highlights the need for public security. Utilising smart technologies for data communication networks and real-time sharing of information, our solutions enable smooth and safe living environments for people, while creating grounds for the networked society on a global scale.
Digitalization and technological development
Digitalisation and technological development are key enablers for new, increasingly personalised, services over the internet, and phenomena such as IoT requiring high level of connectivity. Our technologies ensure multi-gigabit connectivity and networks evolving in pace with the demands for more capacity and more reliable, high-quality services.