Teleste has its own manufacturing in Littoinen and Forssa in Finland. The Littoinen factory has been leading the way in highly efficient production and manufacturing quality for decades.
Our smart manufacturing process uses data and automation to eliminate inefficiencies, streamline workflow and ensure the high quality of our products. Real-time visibility into the production processes enables us to make informed decisions and reconfigure quickly to handle changes in demand or product design. The process is constantly reviewed and improved by our skilled and motivated people.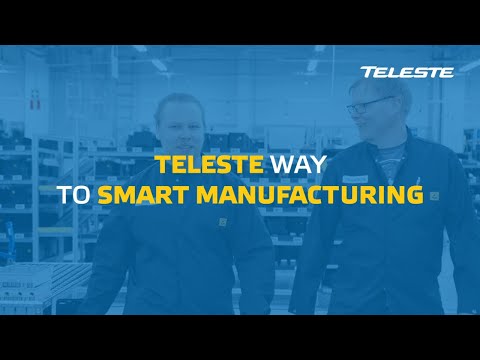 At Teleste, we take great pride in our manufacturing capabilities — from the acquisition of components to warehouse to the final stages of assembly, rigorous testing, and prompt delivery.
In the
spotlight

Digital Transformation redefined at Teleste
In his blog post, Marko Uutela, director manufacturing and engineering, shares his views and practical examples on the digitalization and the importance of open and free working environment where employees have psychological safety to bring up new ideas.
Data-driven manufacturing execution
Our in-house developed execution and management systems align perfectly with our specific business requirements, allowing for greater control and optimization of our manufacturing processes and warehouse operations. The data-driven systems enable effective decision-making and improved overall workflow where unnecessary steps, number of errors, and wastage of time and resources are minimised.
In-house manufacturing technologies
We have implemented state-of-the-art manufacturing technologies, for example for circuit board assembly, to ensure high manufacturing quality and improve our productivity. in addition, our teams regularly review opportunities provided by new technologies such as collaborative robots and 3D printing.
Automated and optimised final assembly
Our final assembly process is automated and optimised, resulting in reduced lead times for our customers and also a high level of product reliability in the field. By automating, for example, the testing and tuning process we have been able to ensure consistent quality control and precision, ultimately enhancing the overall performance and dependability of our products.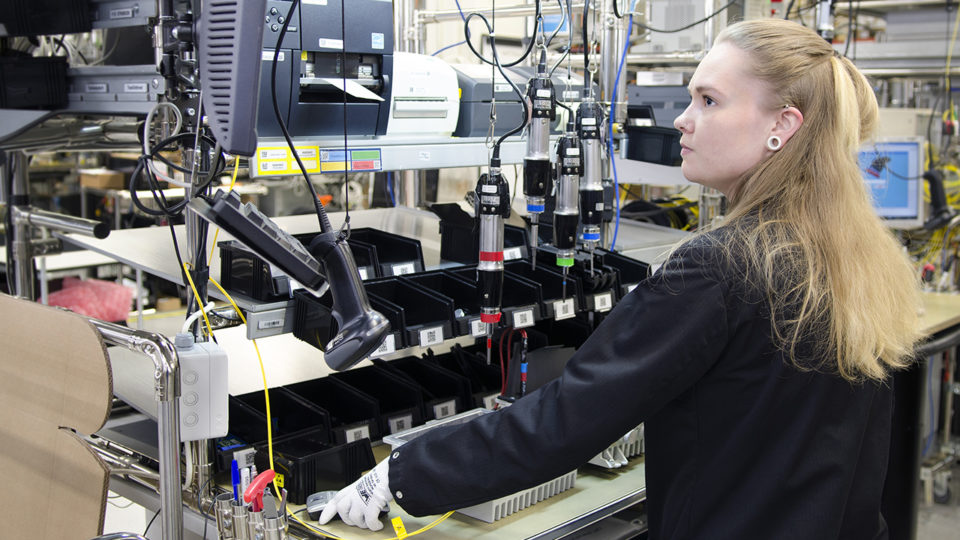 Unique production cells
Our production cell concept is truly one-of-a-kind. It introduces the innovative "flying cells" that allow for seamless cell transfer between manufacturing locations in just 30 hours, a remarkable 30-minute changeover time when transitioning from one product family to another, and a rapid 30-second changeover time from one order to the next.
Effective and intuitive process steps
Our intuitive and smart guidance approach enables user onboarding and induction time to main process steps in as little as 3 minutes. Whether you are a new employee or a team member transitioning to a different role, this ensures that you have a smooth and effective transition into various roles within our manufacturing.