Technology tranformation, especially distributed access architecture, brings along new requirements for video delivery. Resulting from the traditional broadcast and DOCSIS division, there are also rivalling opinions in the air on how video delivery over distributed access should be carried out in practise.
The challenge for operators today is how and when to upgrade their video headend infrastructure, and what to consider regarding consumer expectations and video delivery technologies. We have studied the topic to find out how the challenges can be solved and how operators can let subscribers continue enjoying nonstop broadcast television services.
How to ensure sustainable, high-density broadcast delivery?
Operators across the cable industry are getting ready for distributed access deployments but planning the inevitable headend upgrades should also be ongoing at the same time. The parallel planning would save a lot of time due to the complexity of integrating video headend and DOCSIS equipment.
In the current video delivery landscape, an additional challenge for operators is posed by many traditional video headend manufacturers that have anticipated the transition and already ramp down offering of video headend products. This requires prompt decisions regarding existing broadcast TV solutions that need to be updated already today.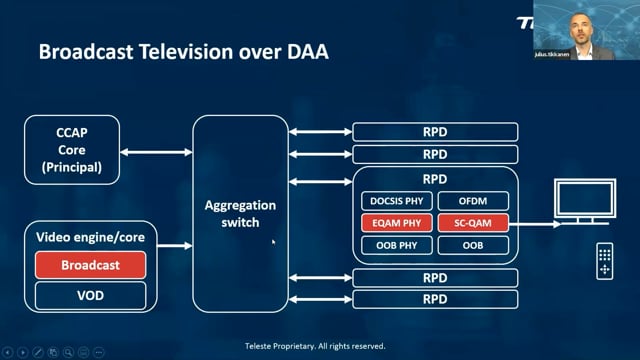 Broadcast television over distributed access architecture – Implementation insights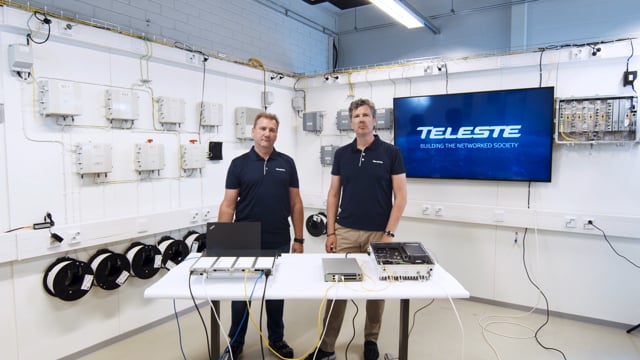 Learn how to utilise Teleste Luminato 4X4 headend for broadcast delivery over distributed access networks.