HDO378 Transmitter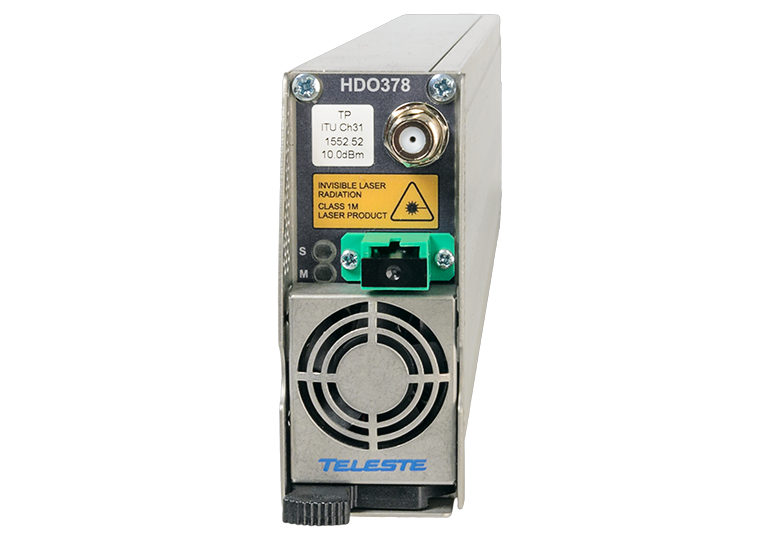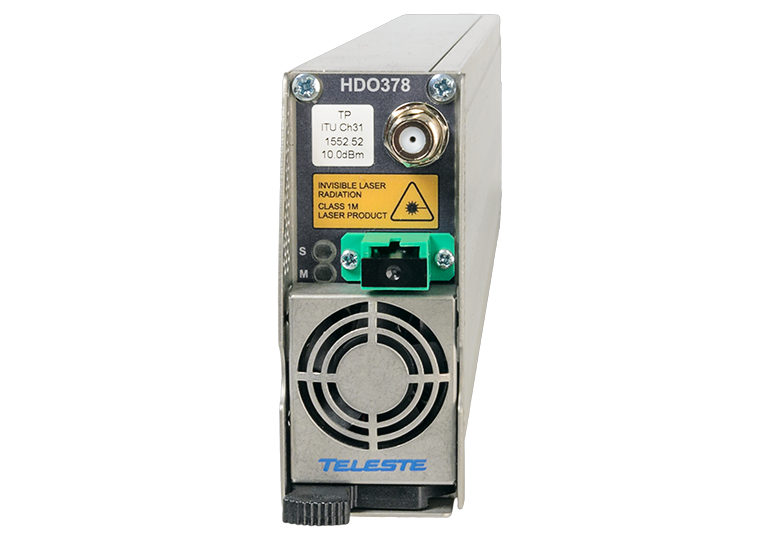 The HDO378 is a DWDM DFB laser transmitter for digital return path fibre optic links in CATV networks. The module has two return path inputs and one optical wavelength carries two RF return paths. HDO378 transmitter is available at different ITU wavelengths to support DWDM applications. Optical output connector can be factory installed at the rear or at the front panel. Other standard features include a field-replaceable fan unit and remote control of all adjustments.
Features at a glance:
Small form factor family, 2 RU height
Standardised input and test point levels
Adjustable input attenuator and equaliser
Integrated driver amplifiers
Two RF return paths on one optical carrier
High optical output power
Long link span
Low power consumption
Fibre connectors can be located at the rear or at the front panel
Local and remote software control of all adjustments
Forced cooling through the unit
Product
Specifications
Optical parameters
Light source
Cooled DFB with optical isolator
Peak wavelength
1530…1560 nm (ITU ch 59…21)
Output power, nominal value
+10 dBm
Relative intensity noise
-155 dBc/Hz
Transmission distance
100 km
Number of optical outputs
1
Digital parameters
Data rate
5 Gbps in optical link
Analog to digital conversion
1
RF parameters
Input level adjustment range
0…-15 dB
Equaliser adjustment range
0…6 dB
Test point level vs. input
-21 dB
Number of test point connectors
1
System parameters
System consists of HDO378, HDO272 and 100 km fibre.
CINR dynamic range
12 dB within 45 dB CINR window
General
Supply voltages
25 V / 200 mA
6.3 V / 250 mA
Dimensions
2U x 7HP x 380 mm
EMC compatibility
EN 50083-2
Operating temperature range
0…+45 °C
Storage temperature range
-20…+60 °C
Operating relative humidity
0…85 %