BK2K22 Active system modules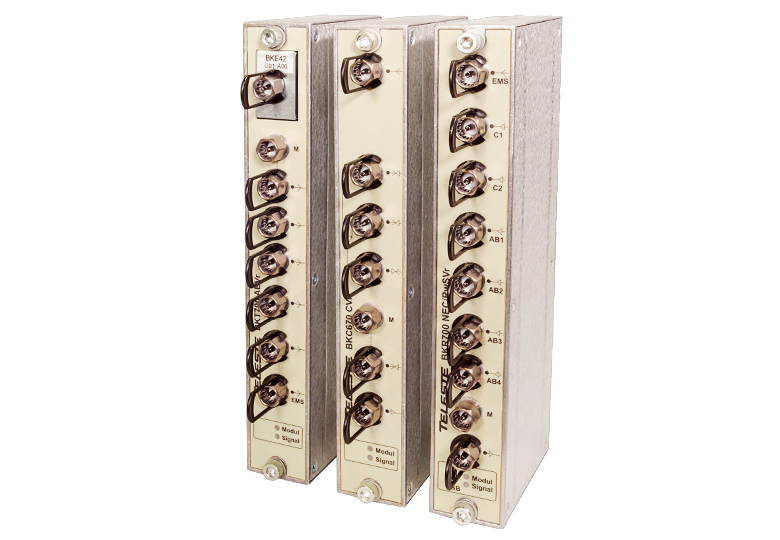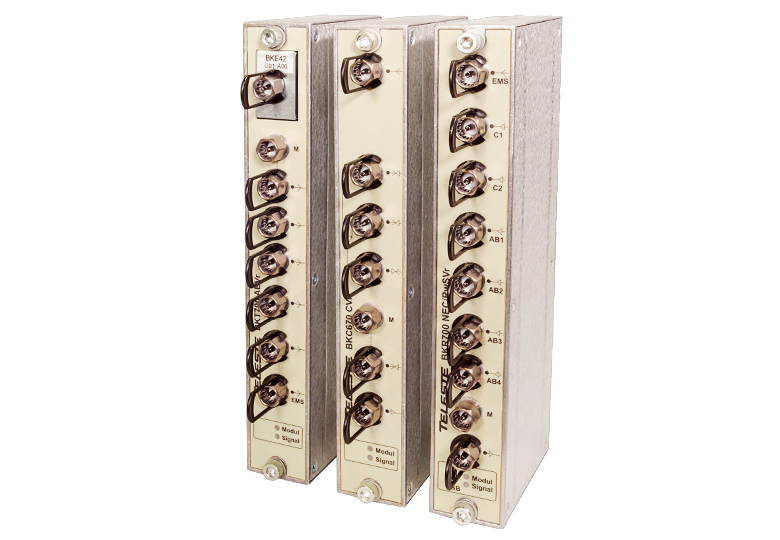 Teleste is bringing a new level of performance to the BK amplifier stations with a new set of 1.2 GHz BK2K22 system components. These modules broaden our offering for the BK-based networks and their requirements. Amplifiers can be used with optical nodes and RPD nodes, or in pure amplifier stations.
Set consists of:
The BKT700 – is a five-output forward path amplifier for 862 MHz and 1.2 GHz BK amplifier stations.
The BKC670 – is a high-performance distribution module for 1.2 GHz BK  amplifier stations.
The BKR700 – is a combined Network Element Controller, return path amplifier and signal combiner for 1.2 GHz BK systems.
BKR700 Controller and Return path amplifier