S-ARRIVE 1.0 is now available!
We are thrilled to announce the release of S-ARRIVE® 1.0, our highly anticipated software for providing uninterrupted on-board passenger information. S-ARRIVE 1.0 is now available, together with comprehensive documentation, for public transport operators whose objective is to provide real-time passenger information to their passengers effectively and easily.
The S-ARRIVE 1.0 meets the growing demand of better public transport services. With the software, you can improve passengers' travel experience through real-time passenger information and keep them informed throughout their journey. Additionally, the software seamlessly integrates with other on-board systems, enabling public transport operators to create a more efficient transport ecosystem.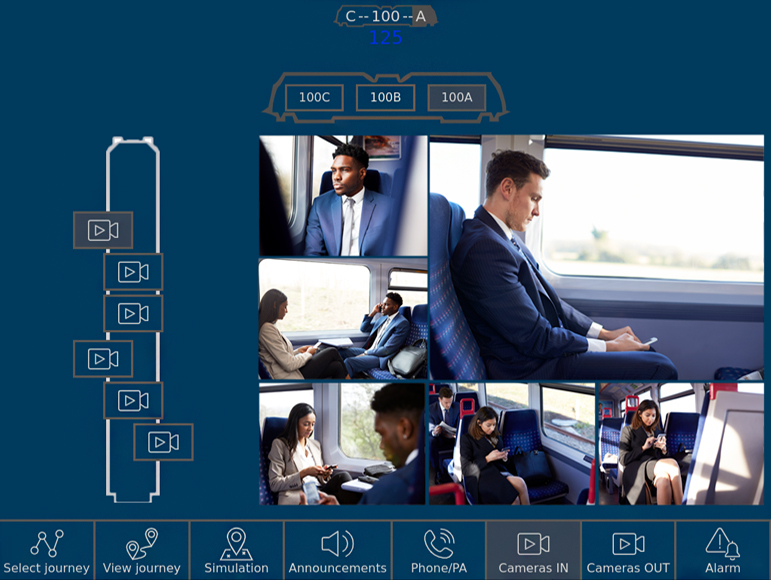 The S-ARRIVE software shows the real outcomes of working closely with our long-term customers, which has provided us with invaluable expertise in systems and solutions that can genuinely add value to our customers' operations. Throughout the development of the software, our teams have worked intensively with research, design and testing to ensure that the software remains robust for the future and can effectively adjust to the requirements set for modern on-boards solutions.
While we thank our customers for their input in the development of S-ARRIVE, our journey already continues. We are actively engaged in enhancing the software by introducing new features, expanding the scope of functional testing, and providing comprehensive documentation. Advancing the software continues as we strive to meet the ever-evolving needs of future passengers!
Please visit our website to read more about S-ARRIVE on-board passenger information software.