Improved safety on APRR motorways in France
Teleste's S-VMX video surveillance system improves road safety on APRR motorways in France.
The APRR Group has selected Teleste's S-VMX Video Management System for upgrading the safety and surveillance infrastructure on its motorways in France. Enabling advanced tools for improving the road safety, the S-VMX system is implemented by a consortium composed of Teleste and ENGIE-Ineo Infracom, a part of leading worldwide energy provider the ENGIE group.
The APRR Group, a subsidiary of Eiffage, manages motorways and toll structures in France under concessions awarded by the French State. Under the terms of its concession agreements, the Group also invests heavily in its 2,323 km network in order to improve travel conditions and satisfy customers' new mobility requirements.

Customer need
The objective was to replace APRR's soon obsolete video traffic management system with a modern and evolutionary system to help monitor its motorway network and ensure traffic fluidity and safety.
The operational requirements included:
Support for a large amount of different camera types, including analogue legacy cameras and encoders
Seamless migration from the previous system to the new one without disruption
Support for multiple, bi-directional interconnections with 3rd party systems
Adaptable to different stakeholders with different missions
Secured sharing of video streams and information over the Internet to public authorities and the APRR staff on duty
Advanced system-level flexibility and security with high redundancy (mission critical)
Customised user interface to ease change management from the previous system to the new one
System support including updates, upgrades, and maintenance for 10 years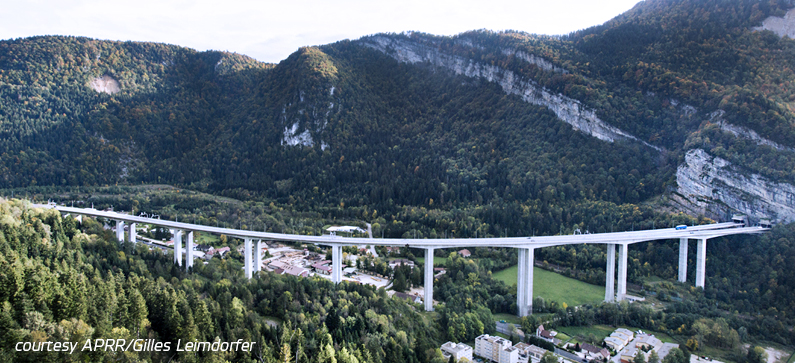 Solution to customer's need
Teleste's S-VMX video management system offers APRR an effective and future-proof solution for monitoring and securing the Centre & East of France Motorways network, including the motorway routes, as well as a platform for extensions to car parks and rest areas. The platform is modular and scalable by design, so that it can extend and scale up, fitting with the increasingly complex requirements for security and operations control systems in real time.
The implementation to APRR currently supports:
2,500 video cameras
150 operating sites and video walls in the field
Traffic monitoring and control in 10 tunnels
Permanent recording/on demand
Secure distribution of video streams to the Public Authorities and Partners
Full HD/4K video streams
In addition to the powerful video core, the S-VMX system can control large amounts of information from multiple sources within the operating environment. This ensures that the right information is available to the right people, when and where needed, and that the correct action is taken promptly whenever unexpected situations occur. Cooperation and sharing of information between various stakeholders are also supported, and the state-of-the art cryptographic technologies ensure that all data stays safe and protected against cyber threats.
Based on open architecture and modularity, the S-VMX enables building of security systems that will evolve alongside the evolving needs and requirements of both the customer and authorities. For example, adding cameras and other system components is easy, without extensive engineering efforts.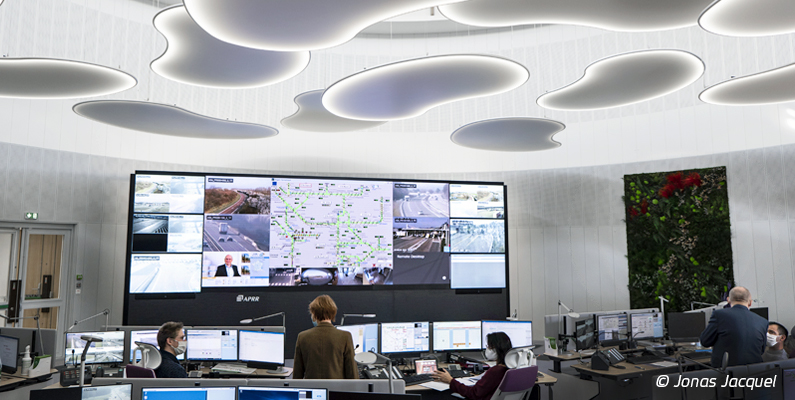 Benefits achieved
The S-VMX provides APRR an open platform capable of handling multiple third-party devices and software applications.
Among the benefits achieved are also:
Full compliancy with GDPR requirements
Customised solution and user interfaces according to the different needs and missions
Seamless integration with the SCADA and CAD (Computer-Assisted Decision) systems
Highly secure access offered to 3rd party officials and security officers
Efficient chat and messaging tool between stakeholders to ensure fast and efficient communication
The flexible platform also offers a long-term solution based on an evolving roadmap. The platform is ready to grow in the number of system components and features, when the operational and road safety requirements change.