ICON9000 Remote PHY Ready Node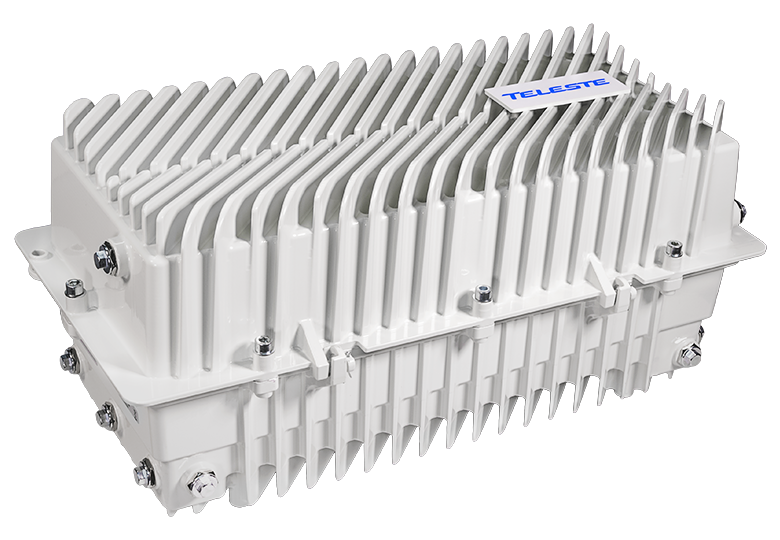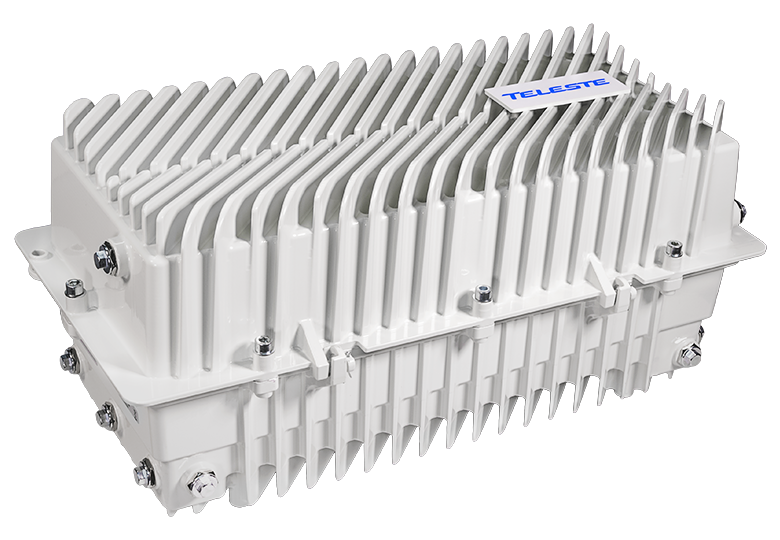 Teleste ICON9000 is a DOCSIS® 3.1 capable node able to host a remote PHY module. In addition to being an excellent fiber node, it stands out as a future-proof choice in the network evolution process towards distributed access solutions.
The 2x2x4 node is based on a modular platform and responds to diverse requirements. With smart and automatic features, ICON9000 eliminates the efforts normally associated with conventional and time-consuming network operations. The node stands up to future bandwidth needs with a 1.2 GHz downstream frequency band and a unique flexible upstream solution that natively supports 204 MHz but can be used for lower frequency splits as well. With the support of remote PHY device (RPD) modules with RF overlay, the ICON9000 provides an economically sensible platform for foresighted operators.
Features at a glance:
Visibility over the entire frequency domain via transponder
Automatic alignment for ensuring optimal amplifier settings
Power save (saWe) technology allows cutting down power consumption by 30%
Remote Ingress Switching (RIS) isolate network upstream problems, especially ingress and CPD that enter a network via loose connections
Wireless configuration can be done via Bluetooth connection through Android-based mobile devices
Housing is able to host a Remote-PHY module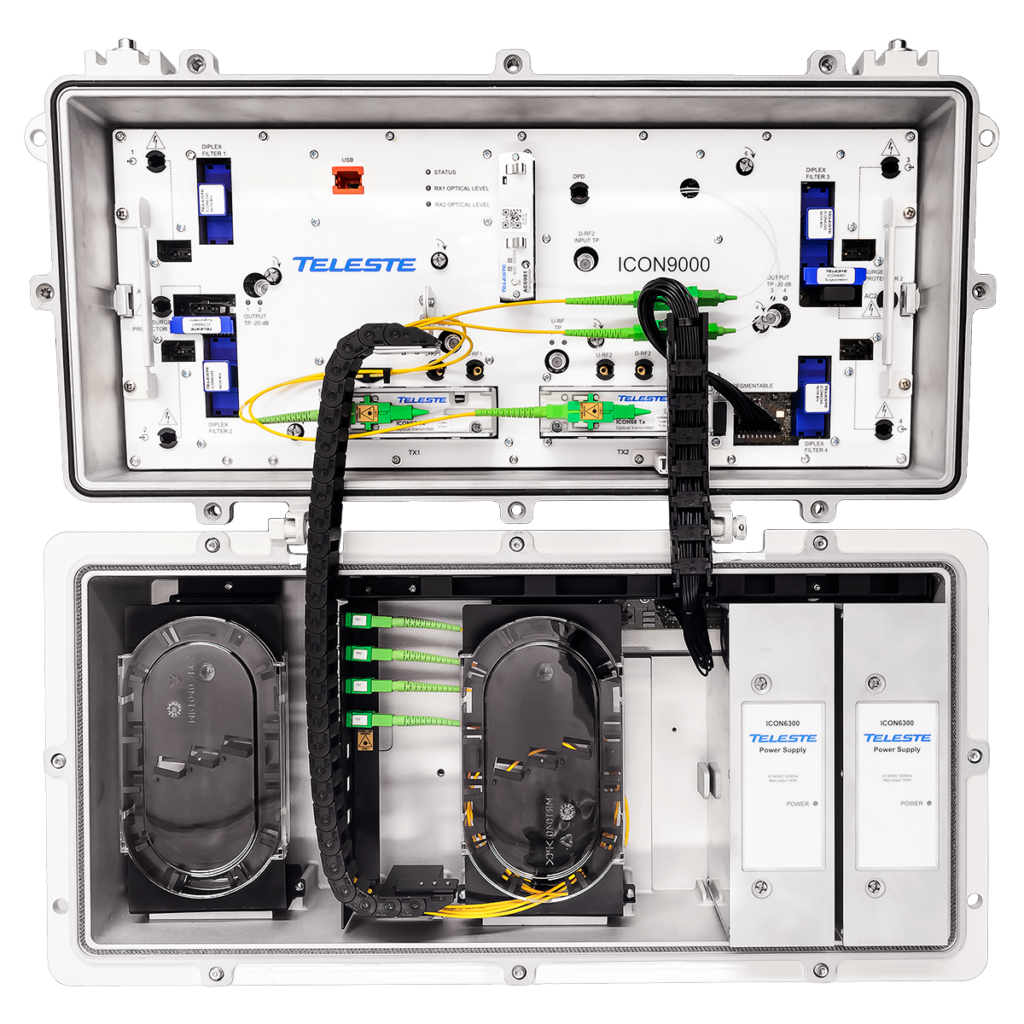 Automatic and intelligent
Integrated fiber compartment
Housing can host a remote PHY module
Easy management even on the site
No coaxial interconnection cables
Product
Specifications
Downstream signal path
Light wavelength
1290…1610 nm
Optical input power range
-7…0 dBm
Frequency range
54 / 102 / 258…1218 MHz
Gain limited output
4 x 64 dBmV, 4 x 61 dBmV (RPD)
Max output level (190 chs) @ 1.2 GHz
58 dBmV
Upstream signal path
Frequency range
5…42 / 85 / 204 MHz
Ingress switching
0 dB / -6 dB / Blockage
Nominal input level
0 dBmV
ICON67 Tx Optical CWDM transmitters
Light source
CWDM (10 wavelengths)
Optical output power
+1 dBm / +3 dBm / +6 dBm
Frequency range
5… up to 204 MHz
Pilot generator
5.5 MHz / 6.5 MHz / no pilot
ICON68 Tx Optical DWDM transmitters
Light source
DWDM (40 wavelengths)
Optical output power
+8 dBm
Frequency range
5… up to 204 MHz
Pilot generator
5.5 MHz / 6.5 MHz / no pilot
AC6992 Transpoder module (CATVisor / HMS )
DS frequency range
80…88 MHz, 108…132 MHz
160…176 MHz, 216…264 MHz
US frequency range
5…65 MHz
DS measurement range
50…1218 MHz, 0.25 MHz steps
US measurement range
5…204 MHz, 0.25 MHz steps
Measurement bandwidth
0.35 MHz
AC6983 Transponder module (DOCSIS)
DS frequency range
85…1002 MHz
US frequency range
5…85 MHz
DS measurement range
50…1218 MHz, 0.25 MHz steps
US measurement range
5…204 MHz, 0.25 MHz steps
Measurement bandwidth
0.35 MHz
RPD111 / RPD112 Remote PHY modules
DS SC-QAM channels
160 x 6 MHz channels
Uplink interfaces
2 x 10 GigE interface, SFP+ mod. slot
Number of US segments
1 / 2
US SC-QAM channels
12 per RF interface
US OFDMA channels
2 per RF interface
General
Power consumption
100 W…158 W (with RPD)
Supply voltage
42…90 V AC
Max current feed through
15 A / port
Optical connectors
SC/APC
Dimensions (h x w x d)
11" x 23" x 11"
Operating temperature
-40…+60 °C (-40…+140 °F)
EMC compatibility
FCC part 15, EN50083–2
ESD, Surge
4 kV, 6 kV (EN 60728–3)