Information displays at Turku Market Square
Turku Region Public Transport Föli in Finland returned to the bus stop areas at the newly renovated Turku Market Square in October 2022 with bus stop information improved by Teleste's information displays. The deployment of the displays to Föli was carried out in cooperation with Atea Finland Oy.
In a
nutshell
Customer benefits
Improved availability of timetable information across the Market Square
Information about arrivals shown in real-time instead of estimates
Possibility to show relevant information on other matters, such as disruptions in traffic and services
Provided technology
A TFT LCD display installed at each bus stop at the Market Square showing route-specific information
During 2023 an information pylon will be installed at each corner of the Market Square listing departures from all stops
The reliable TFT LCD display technology is designed especially for harsh outdoor conditions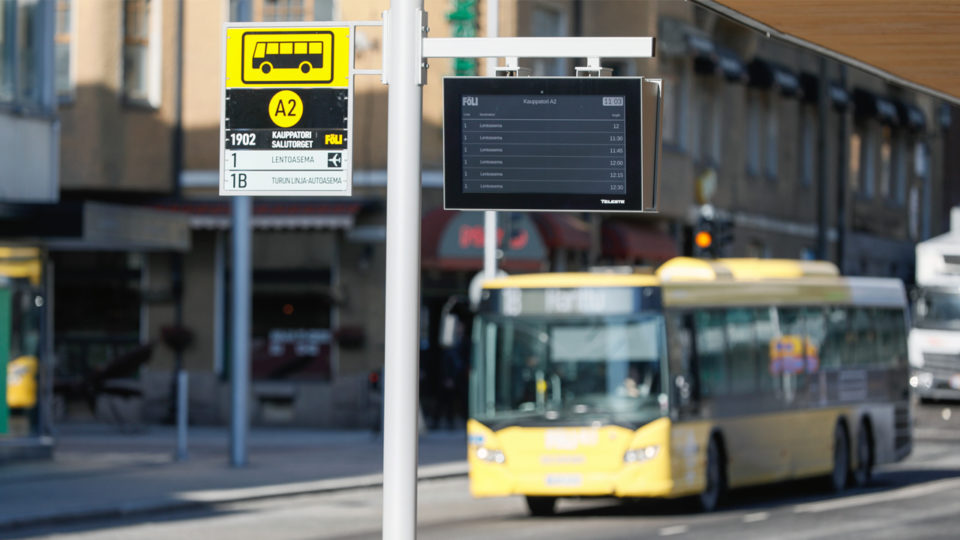 Turku Region Public Transport Föli
Föli connects passengers through easily accessible and smooth public transport services in six municipalities in the Turku region in Finland. Organising and promoting public transport services in the area, Föli also plans timetables and handles passenger communications for public transport.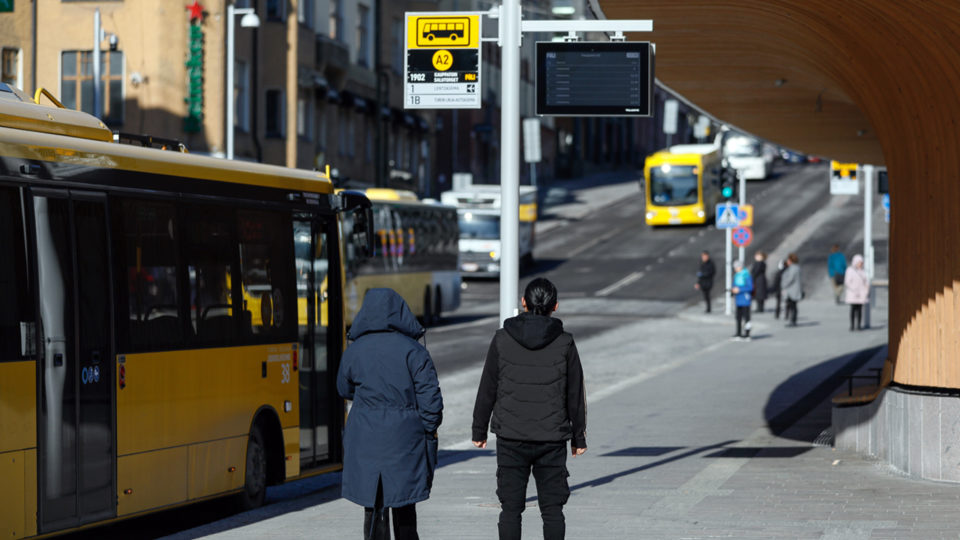 Public transport hub at the centre of the city
Turku Market Square went throught a major renovation in 2018-2022 after which it has once again served as a central hub for the city's bus traffic. The information displays at the Market Square have a key role in ensuring that the use of the city's public transport system is as smooth and hassle-free as possible for the passengers.